Hello Loves
Ich habe mir die Naked Skin Foundation und den Good Karma Foundation Pinsel von Urban Decay gekauft. Da die mir die Lidschatten und die Lippenstifte gefallen wollte ich unbedingt mal eine Foundation von UD ausprobieren. Beide Produkte zeige ich euch heute etwas näher. ^-^
I bought the Naked Skin Foundation and the Good Karma Foundation Brush from Urban Decay. Because I like the eyeshadows and lipsticks I wanted to try a UD Foundation. Today I show you both products a little bit closer. ^-^
Urban Decay Good Karma Optical Blurring Brush
Preis: 24€ - 100% vegan
Der Pinsel ist für die Naked Skin Foundation gedacht aber man kann mit ihm alle flüssigen Foundations oder Puder auftragen. Er soll die Foundation perfekt einarbeiten und die Haut soll dadurch marklos aussehen.
The brush is designed for the Naked Skin Foundation but you can apply any liquid foundation or powder with it. It should incorporate the Foundation perfectly into the skin and the skin should look flawless.
Meine Meinung/ my opinion:
Da meine beiden Foundation Pinsel einfach zu viel Foundation schlucken, habe ich einfach den Pinsel der passend für diese Naked Skin Foundation sein soll gekauft. Der Good Karma Pinsel ist sehr weich und fühlt sich auch schwerer an als alle anderen wodurch er auf mich edler wirkt. Durch seine kompakte Form passt er besser in die Make-up Tasche. Man kann mit ihn sehr schnell und ebenmäßig die Foundation verteilen. Er schluckt auch keine Foundation wie die anderen beiden die ich habe. Ich glaube das liegt daran, dass er nicht zu extrem fest gebunden ist und die Foundation sinkt dadurch nicht in den Pinsel rein, sie liegt irgendwie noch drauf. Ich habe ihn auch kurz bevor ich die Bilder gemacht habe noch einmal gewaschen und er verliert auch keine Haare und er wird ganz schnell sauber. Er ist zwar preislich sehr hoch aber einen Foundation Pinsel hat man für Jahre. Ich benutze ihn wirklich jeden Tag und liebe ihn total, es macht Spaß den Good Karma Pinsel zu benutzen weil es eben so so schnell damit geht! :)
Since both of my older foundation brushes literally eat my foundations, I bought the Good Karma brush because it is supposed to be for the Naked Skin Foundation. The Good Karma Brush is very soft and feels heavier than any other brush which seems kind of more noble to me. Due to its compact shape it fits better in the makeup bag. You can apply the foundation very quickly and evenly with it. The brush don´t eat my foundation as the other two that I have, I believe that´s because it is not extremely tied up as others and so the foundation don´t sink into the brush, the foundation lays on the bristels. I have washed it just before I took the pictures and it does not loose any bristels and you can quickly clean it. It may be priced very high but you have a foundation brush for years. I really use it every day and
totally
love it, it's fun to use the Good Karma brush because I can apply my foundation so evanly and very quickly! :)
Urban Decay Naked Skin Weightless Ultra Definition Liquid Makeup
Preis: 34€ - 30ml
Die Naked Skin Foundation ist frei von Öl, Parabenen und Duftstoffen. Durch die schwerelose Formel soll sie einen natürlichen Teint kreieren der wie "geairbrusht" wirkt. Es sieht so natürlich aus als wäre nur die eigene Haut perfektioniert dennoch werden Unreinheiten abgedeckt. Vitamine, grüner Tee (der ein Antioxidiant ist) pflegen und schützen die Haut. Der Wirkstoff Matrixyl 3000 hilft sogar Falten vorzubeugen und retuschiert Linien. Durch die kleinen feinen Lichtpartikel soll die Haut strahlen.
Die Naked Skin Foundation hat ein semi- mattes Finish und da kein Lichtschutzfaktor drin ist, eignet sie sich gut für Fotos! Bevor man die Foundation benutzt soll man die Flasche gut schütteln.
The Naked Skin Foundation is free of oil, parabens and fragrances. By it weightless formula it creates a natural complexion like a airbrush effect. It looks so natural as if the own skin is perfected but any blemishes are covered. Vitamins, green tea (a anti-oxidant) maintain and protect the skin. The active ingredient Matrixyl 3000 even helps to prevent wrinkles and retouches lines. Small fine light particles radiate the skin. The Naked Skin Foundation has a semi-matte finish and there is no SPF in it, so it works well for photos!
Before application you should shake the bottle well.
Meine Meinung/ my opinion:
Irgendwo im Internet habe ich ein Bild von der Foundation gesehen und nachdem ich mir noch ein Video bei Youtube angeguckt hatte, habe ich mir die Naked Skin Foundation aus purer Neugier gekauft. Ich meine eine Foundation die die Haut pflegt, natürlich aussehen lässt und noch gut auf Fotos aussehen soll, spricht doch jeden an! :D Es war nur wegen den vielen Farben schwierig die passende auszusuchen, ich habe mich für die Farbe 1.0 entschieden.Die Foundation befindet sich in einer langen schmalen großen Flasche und hat einen richtig sparsamen Pumpspender wodurch sie sehr ergiebig sein wird und den hohen Preis auch gerecht wird. Sie hat eine sehr flüssige Konsistenz und ich benötige 1-2 Pumpstöße. Man muss den Pumpsender auch nicht ganz durchdrücken. Zusammen mit dem Pinsel kann ich die Foundation im Nu verteilen und es sieht so aus als wäre es meine Haut. Keiner könnte den Unterschied bemerken! Ich liebe es wenn die Haut natürlich aussieht denn wenn man sich auch abschminkt ist dann da kein großer Unterschied. Sie hat eine mittlere Deckkraft und ich lasse sie trocknen und dann tupfe ich wieder (...falls ich etwas verdecken will) kurz mit dem Pinsel auf die betroffene Hautpartie und benutze anschließend noch Bronzer. Die Naked Skin hält auch ohne Puder bei mir den ganzen Tag. Ich hätte echt nicht gedacht, dass ich eine UD Foundation mögen würde, man hört ja auch selten was von denen. Für Mischhaut ist die Naked Skin richtig empfehlenswert und natürlich für alle die eine perfekte aber dennoch natürliche Haut haben wollen.
Es ist einfach eine gute Alltags Foundation! :)
Somewhere on the Internet I've seen a picture of this Foundation and after I watched a video on Youtube, I bought out of curiosity the Naked Skin Foundation. I mean a Foundation that cares for the skin, looks natural and even looks good on pictures, come on everybody would be curios! :D It was difficult to pick of the variety of shades the right one, I decided for the shade 1.0. The Foundation is in a long narrow large bottle and has a really economical pump dispenser which will not waste any foundation and so the high price is also justified. It has a very liquid consistency and I need 1-2 pumps. Together with the brush I can distribute the Foundation in a flash and it looks like it is my skin. No one could notice the difference! I love it when the skin looks natural because when you're take off your foundation there is not a huge difference. It has a medium coverage and I let it first dry and then I dab again (... if I want to hide something) shortly with the brush on the skin area and then I use bronzer. The naked skin foundation last all day long without powder. I really would not have thought that I would like a UD Foundation, also you hear rarely what from. For combination skin, the Naked Skin is really recommendable and of course for all who want to have a perfect yet natural skin. It´s simply a good everyday foundation! :)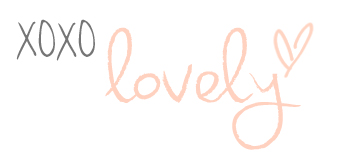 shop the post: